Planning Your South Texas Vacation
Hi, Friends!
Planning a vacation for you and your family can be difficult, time consuming, and often stressful at times. Choosing where to visit, what to do, what to eat, and where to stay are the first questions you may have in mind when planning a vacation. Whether you decide to travel with your family or a group of friends, planning is crucial for a fun-filled vacation. For those with a more open-minded adventurous mindset, planning a vacation with no set agenda can also be fun as well. I have put together a guide to help you plan your next vacation. I hope it helps!
Where to Visit
Let's start with the first question anyone begins with while planning a vacation: Where to visit. Seeing your friends Facebook post from their recent vacation to Cancun, Europe, California, or New York makes you want to do the same, right? Sometimes when having a family, the closer to home the better it is, for many reasons. A few factors when choosing a vacation destination is the price, location, and activities. The question I have when I plan to travel is, "Where can I go to make it feel like I haven't even left home?"
The Corpus Christi area is the second most popular tourist destination in the State of Texas. While most come to enjoy the beach and islands off the shores, the city itself offers much for vacationers to do. While vacationing in Corpus Christi, spend some time aboard the USS Lexington, a retired aircraft carrier currently open for tours, or tour the Texas State Aquarium to see some of the state's underwater life up close. Mustang and Padre Islands, off the eastern shores of Corpus Christi, have a combined total of 90 miles of beaches. Bird watchers flock to Corpus Christi as well, making it "America's Birdiest City" for six years in a row. Fishing, dining on seafood and watching sailboats at the T-Head marina all round out a vacation to the Corpus Christi area. Lodging options range from traditional hotel rooms and beach-side condominiums at Port Royal Ocean Resort featuring spacious entire-condo rentals with room for the entire family.
What to Do?
Do you have avid fishermen in your family? In South Texas, saltwater fishing is a year-round activity. The region has more than 1,000 miles of shallow bays and 250 miles of Gulf beaches that provide fishing from the shore or pier. You can also charter a boat to head out into the Gulf of Mexico for offshore fishing (Port Aransas, Texas is my favorite). Popular destinations for a fishing endeavor include the St. Charles Bay, Baffin Bay and Corpus Christi Bay. Among others, you may catch blue marlin, manta ray, grouper, sailfish, red snapper and several species of shark while fishing in South Texas.
If fishing doesn't interest you, there is so much more available in the Corpus Christi and surrounding areas. Have you always wanted to experience the ranch-style life? Maybe a visit to The King Ranch is for you. Are you a history or animal/wildlife enthusiast? A visit to the U.S.S. Lexington, Corpus Christi Museum of Science and History, and The Texas State Aquarium is a must when visiting the area. There are several beaches to play and lounge on, a water park for some thrills, and a gorgeous botanical garden where families can get up close with butterflies or enjoy a stroll through the only native forest in Corpus Christi.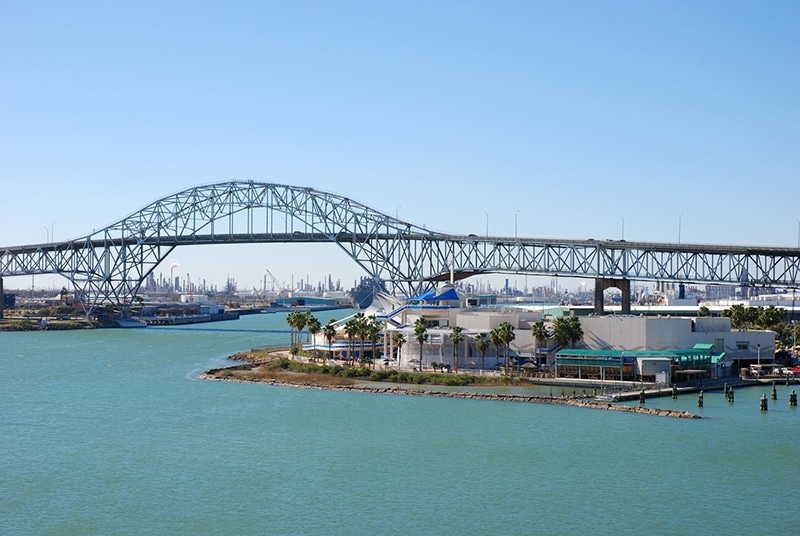 Texas State Aquarium, Corpus Christi, Texas
Whether travelers are seeking outdoor activities, flavorful cuisine, arts and culture or a relaxing beach vacation, they are sure to find it in South Texas, where warm weather and exciting adventures await.
What to Eat?
Now let's talk about my favorite part of vacations, the food! You may assume that when visiting a coastal city, you will only find seafood, that is not true. However, I must say that our seafood is pretty dang good. If seafood is your forte, Water Street Oyster Bar, Railroad Seafood Station, Trout Street, and Kings Inn would be my first stop of seafood restaurants in the area. If you decide to make the drive to Kings Inn (which I highly recommend), located in Riviera, Texas, the avocado salad and homemade tartar sauce are must order items!
If the more American-traditional menu items are what you're looking for, Executive Surf Club, B&J's Pizza, Andy's Kitchen, and Niko's Steakhouse are a few of my personal favorites. Oh, and how can I forget the widely known and famous, Whataburger! Visit the ONLY two-story Whataburger in the United States located in downtown Corpus Christi.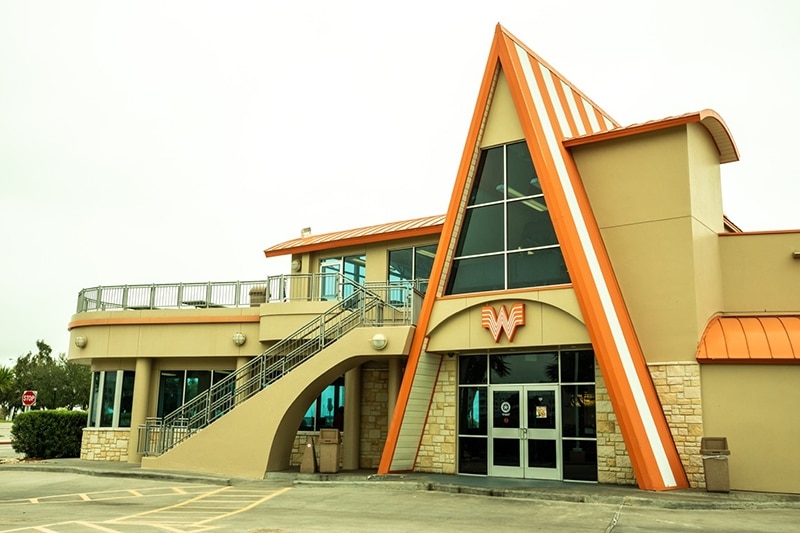 Whataburger on the Bay, Downtown Corpus Christi
Where to Stay?
Choosing where to stay is one of my most difficult decisions to make when planning a vacation. With options surrounding you, finding exactly what benefits you and your family will help you make that decision. If a resort-style pool, swim up bar, and daily fun-filled activities is what you are looking for, Port Royal Ocean Resort, located in Port Aransas, is for you. Choose to stay in a 2 or 3 bedroom condominium, making it feel like you never even left home, being only a short 20 minute drive from Downtown Corpus Christi. Mom and Dad, the kids, and maybe Grandma and Grandpa will have their own room, offering you with complete privacy and relaxation time you deserve during your vacation.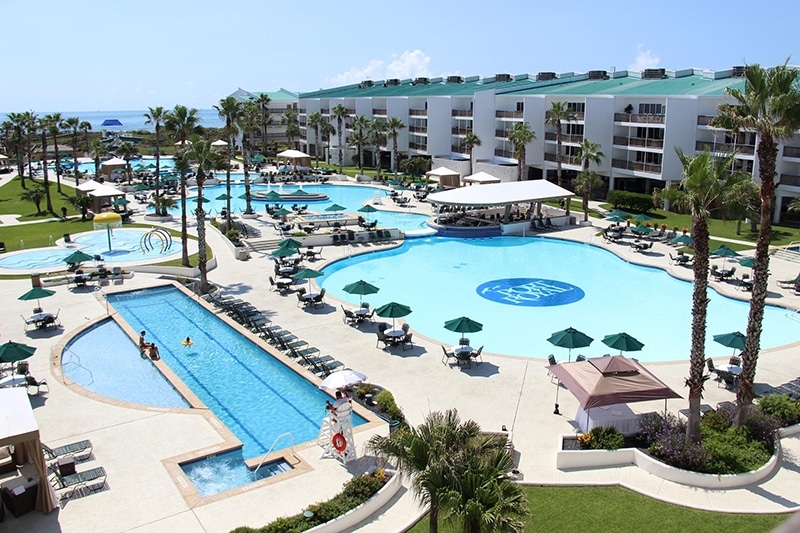 Port Royal Ocean Resort, Port Aransas, Texas
Here in South Texas, everyone you meet along the way is happy to give recommendations, followed by a "yes ma'am," which is another way of saying "you're welcome" in Texas! With such a variety of things to do for all age groups, your family will love your next vacation to Corpus Christi and South Texas.
I hope this short guide and advice was beneficial to you. Talk to you soon, Friends.
-Brandon C.