Fun Activities & Programs for All Ages…
Come Create Memories with Us!
Port Royal Ocean Resort prides itself on offering the best activities and programs for our guests to ensure the best experience. Our 25 acre beachfront condo in Port Aransas is a perfect getaway for any family.
Activities are currently limited due to COVID-19. Some activities are seasonal. For hours and information please ask your reservations agent at booking.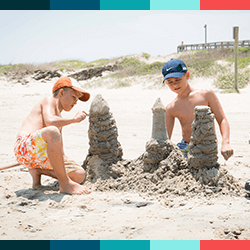 Sand Castle Lessons
Every Saturday afternoon at the beach in front of Port Royal, you can learn to build one of the best sand castles on the island with Mark Landrum, the Port Aransas Sand Castle Guy! Mark has worked with many families and groups at Port Royal and provides a great family and team building experience.
If you're interested in booking a private or group session with Mark, please contact him at 361-290-0414 or visit his website at www.sandrum.com for more information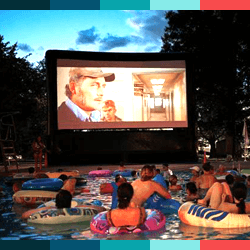 Dive-In Movies
Throughout our peak season, our lower pool area transforms to a Dive-In Movie Theatre open to guests of all ages featuring movies from Disney, Pixar and more!
Grab your favorite float and jump in – or get cozy in one of our loungers and enjoy the show!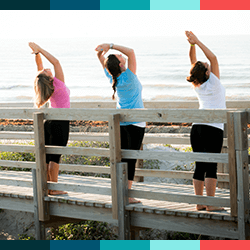 Yoga Classes & Instruction
Once a week, we host a free yoga class for people of all skill levels! Come, relax and enjoy while one of our local yoga certified instructors comes and leads the class. Namaste!
See the front desk for details or to register.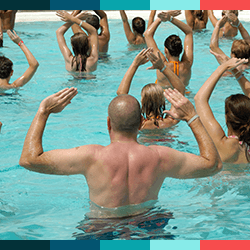 Aqua Zumba
Join our certified Zumba instructor in the middle pool for a fun-filled Aqua Zumba Session and watch as people join in on the fun! Nothing like getting a little workout while cooling off in the pool.