Golf Cart Rentals in Port Aransas, Texas
Hi, Friends!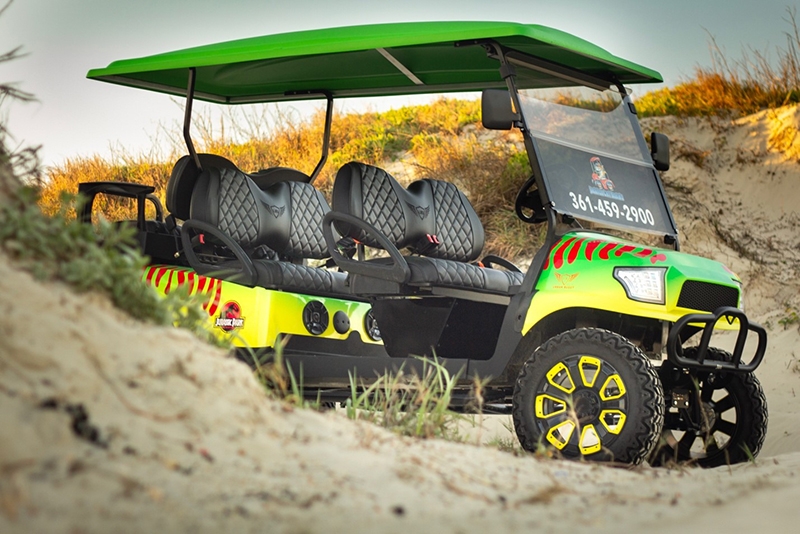 Are you traveling to the Port Aransas area soon? What's better than spending a beautiful day at the beach, sand between your toes, and cold beverage in your hand? Knowing your vehicle is sand free, of course!
Cruise the Island in style in one of Jackfish Cart Rentals – Custom Golf Carts! Whether you are looking to rent for an hour, a day, or a week, we have a cart for you! With both 4 and 6 passenger carts available for rent we can cater to both small and large groups. All that is required to rent is for the primary renter to be at least 21 years or older and for every driver to be at least 18 years or older with valid drivers licenses. Save money on gas and make every drive an adventure. Reserve your Golf Cart now! Jackfish Cart Rentals offers much more than just golf carts! Surfboards, fishing rods, and boogie boards are just a few items you can get tie down to your stylish beach golf cart!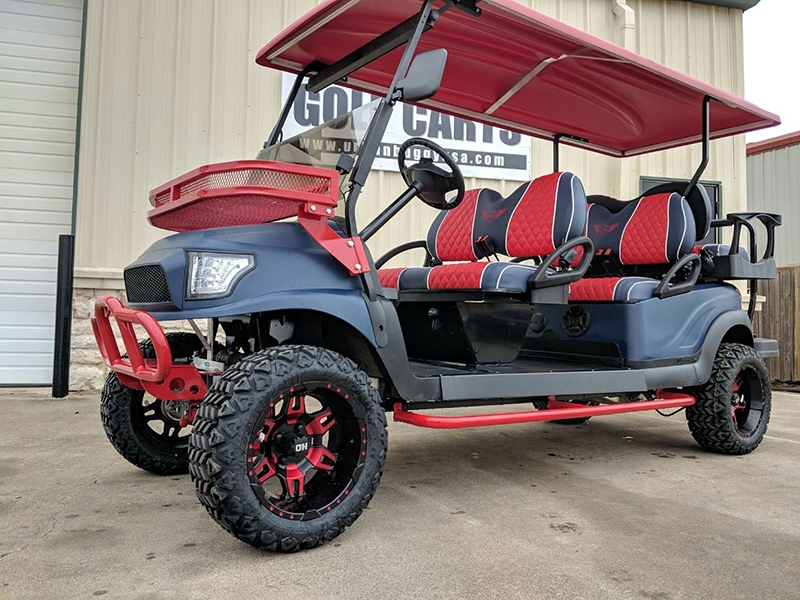 Things you should know:
You must have a valid drivers license to drive and rent a golf cart
These custom golf carts are not allowed on the highway, only on roads where the speed limit is less than 35 MPH
Speeding citations and DWI offenses apply to these vehicles as well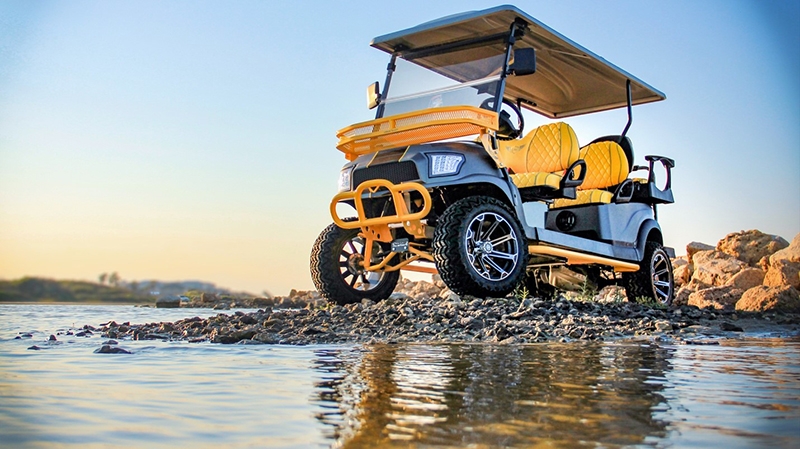 To make your reservation, please visit www.portaransasgolfcarts.com
Oh yeah, I almost forgot the most important part! For those of you reading this post, use promo code portroyal2019 to save 10% on your next rental when booked online, through Facebook, over the phone, in person or on the website.
Keep a look out for a Jackfish Cart Rental video soon! Your marketing team, along with Jackfish Rentals and www.myfunporta.com have partnered to help you, our guests, create memories to last a lifetime.
Talk to you soon, Friends!
-Brandon C.