Maná: Corpus Christi Concert, September 4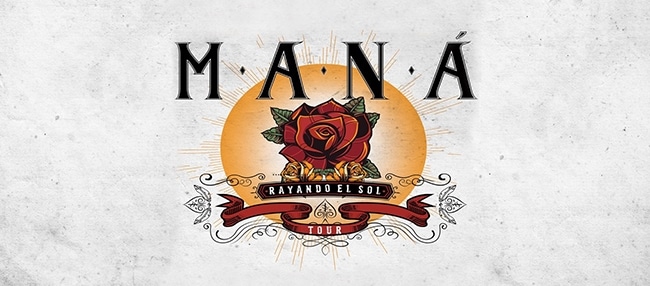 Hi, Friends!
After an epic 33-year career, the multi-Grammy award winning rock band Maná has announced its 2019 tour dates for their tour dubbed "Rayando el Sol."
The rock band is paying homage to their hit single, "Rayando el Sol," released 1989. The hit was part of their first studio album, Falta Amor, which was jam-packed with 11 tracks including earlier released singles, "Buscándola," "Perdido En Un Barco," and "Estoy Agotado." Their hit single kickstarted their career in Latin America and took the band to global stardom.
Maná will kick off their Rayando el Sol 2019 tour on September 4 at the American Bank Center in Corpus Christi, Texas. The band released their ninth studio album, Cama Incendiada, in April 2015. Their latest album was certified gold and peaked at No. 15 on the US Billboard 200. Their album consisted of hit singles, "La Prisión," "Ironía," and "Mi Verdad" featuring Shakira.
I hope to see many of you at Maná: Rayando el Sol tour! How often can you go the first concert in an artists' tour and in your home city of Corpus Christi at that?!
Talk to you soon, Friends!
– Brandon C.