Fishing Spots in Corpus Christi, Texas
Hi, Friends!
Corpus Christi, widely known for sandy beaches and family fun-filled activities, is home to tourists from all over the United States and beyond. Proximity to the Gulf of Mexico, Packery Channel, and the intracoastal canal makes Corpus Christi and surrounding areas home for fishing adventures. Are you traveling to the area and looking for a spot to relax and reel in a catch?
Where: Bob Hall Pier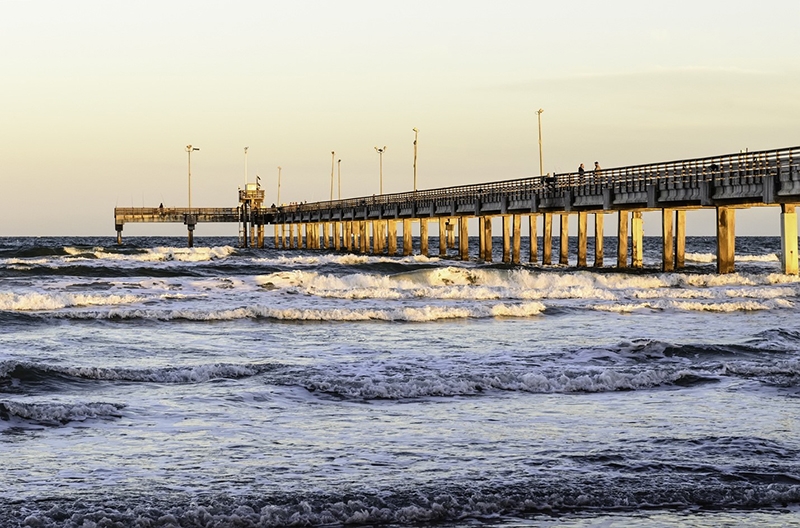 Photo: Shutterstock
When: Sunday – Thursday 7:30 a.m. to 11:00 p.m., Friday – Saturday 24 hours
Bob Hall Pier offers a unique opportunity to fish 1240 ft. into the Gulf of Mexico. This elevated, lighted fishing pier also offers concessions as well as bait and tackle for purchase or rent.
Cost: $2.00 Pier Pass
Where: Indian Point Pier
When: Anytime
The lighted pier is located between Nueces and Corpus Christi Bays, one of the deepest bays in the state of Texas. The water flow of these two merging bays offers a great variety of species. Basically, you never know what you're gonna catch!
Cost: Free
Where: Mustang Island State Park
When: Anytime
There are a several reasons to enjoy fishing in a state park, but for the traveling fisher, the most important thing is that you don't have to purchase a fishing license to fish from the shore. All you have to do is show up, check in and get to fishing.
Cost: Entry to the park is $5 per person (children 12 and under are free).
Where: Red Dot Pier on the Humble Channel
When: Sunday – Thursday 6:00 a.m. to 12:00 a.m., Friday – Saturday 6:00 a.m. to 2:00 a.m.
Located directly on the Humble Channel, Red Dot Pier offers a great fishing experience for beginners and experienced anglers alike. Not only does Red Dot provide a well-lit pier for night fishing, but it offers bait, snacks and pole rentals as well.
Cost: $2.00 Pier Pass
Fishing licenses are required at most of the fishing spots above, get one here before you cast your line.
For the fishing enthusiast, I hope you enjoy your time on the water, and always remember, there are multiple restaurants around the area that will cook your catch of the day for a small fee!
Talk to you soon, Friends!
-Brandon C.