Experience The Taste Of Port Aransas!
Port A is open for fun, so come back to the Island Life!
Taste of Port A is a 2 night celebration of the unique flavor of Port Aransas, featuring menu samples from 25 local restaurants.
Cost: $25 (includes both nights)
Ticket includes 15% off coupon valid on food purchased at participating restaurants during the month of February, excluding weekends and Valentine's Day.
Tickets can be purchased online only.
Wristbands can be picked up from the Chamber office January 21 – 25, 2019 from 10am – 3pm or last minute pickup at Castaways on Monday, January 28, 2019 or Moby Dicks on Wednesday January 30, 2019 from 4pm – 6:30pm.
Participating Restaurants: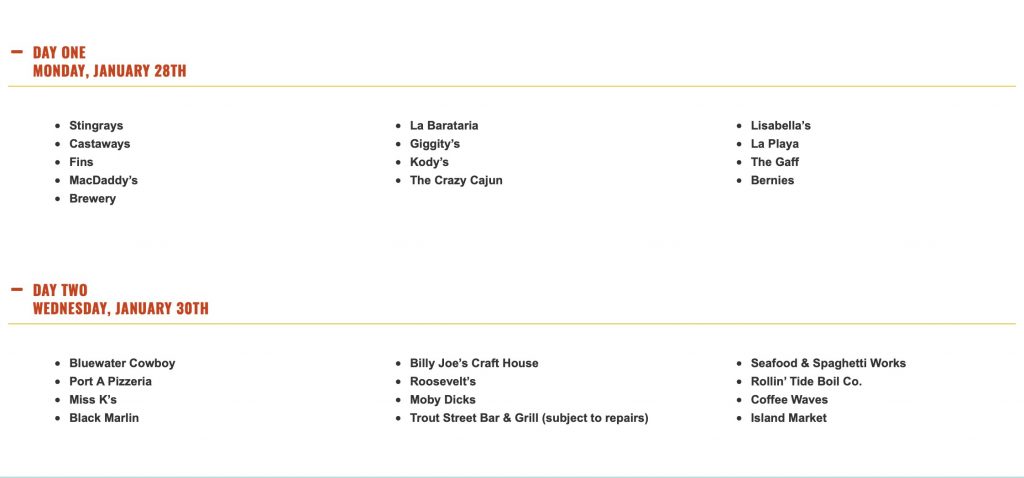 For more information or for ticket sales, please visit: