Deep Sea Fishing in Port Aransas, Texas
Hi, Friends!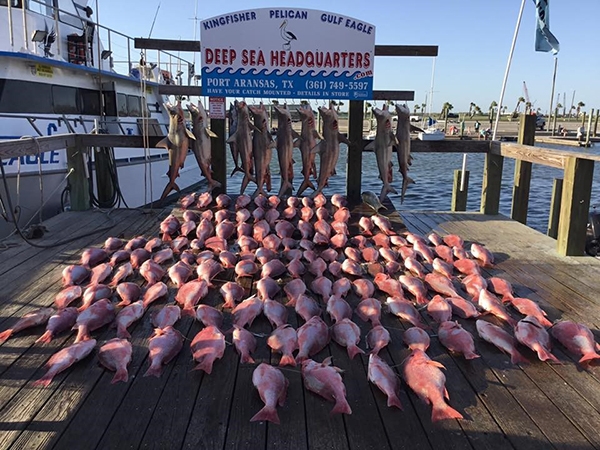 Photo: Deep Sea Headquarters
What is your most favorite part of visiting the Coastal Bend area? Some say the sandy beaches, variety of delicious restaurants in the area and family-filled activities is what attracts them to the Port Aransas area. For me, being able to spend a day with the family fishing is the perfect way to spend a hot summer afternoon. Since I was a young boy, my family has chosen Deep Sea Headquarters as their choice in off-shore fishing charter company.
Deep Sea Headquarters has three custom built vessels meant to fit your specific needs.
The Gulf Eagle, is the largest and most comfortable ride anyone fishing off-shore can choose to hop on. Red snapper (when in season), kingfish, shark, vermillion snapper and ling are only a few items you may reel in!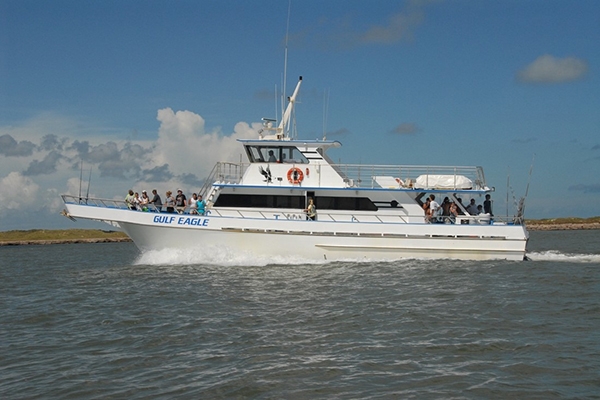 Photo: Deep Sea Headquarters
The King Fisher is perfect for all kinds of outings, whether with a bunch of friends and family or for a private charter with up to 40 people. Catch kingfish, shark, vermillion snapper, grouper, dorado, and amberjack (when in season) with the help of our expert captains and deckhands.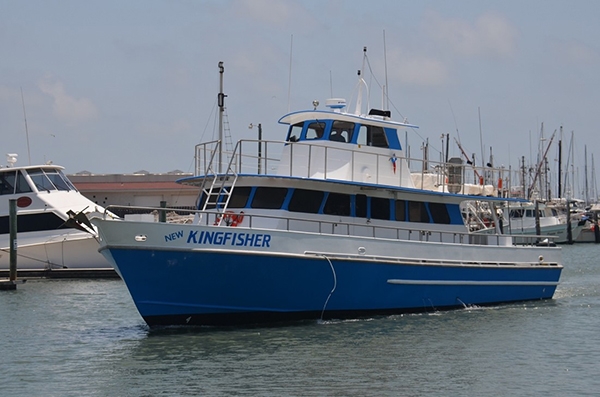 Photo: Deep Sea Headquarters
The Pelican, Deep Sea Headquarters' private charter vessel built to take parties large and small in search of the biggest fish the Gulf of Mexico has to offer. With an air-conditioned cabin providing you with the most enjoyable fishing trips year-round, the Pelican is a 70′ vessel that lets you enjoy the pride as much as your fishing experience. Simply the finest on the Gulf Coast!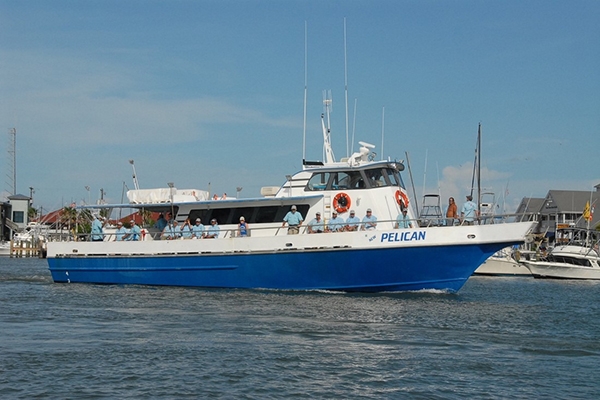 Photo: Deep Sea Headquarters
Deep Sea Headquarters provides the equipment, included with a variety of rods, reels and terminal tackle. With the best captain and crew, I assure you that they will get you to the best places to catch amazing photo-worthy fish. This is exactly how fishing should be!
Depending on your availability, daily bay, 5-hour, red snapper, 8-hour, 12-hour, 24-hour, 60-hour, and 48-hour tuna fishing trips are available to you almost every day of the week during peak season! I don't know about you but, I am ready to book my next trip with our friends at Deep Sea Headquarters today, are you? If so, please visit the webpage for more information!
I hope many of you will take advantage of this amazing opportunity to spend with your family and/or friends!
Talk to you soon, Friends!
-Brandon C.