5th Annual Fiesta de la Flor Festival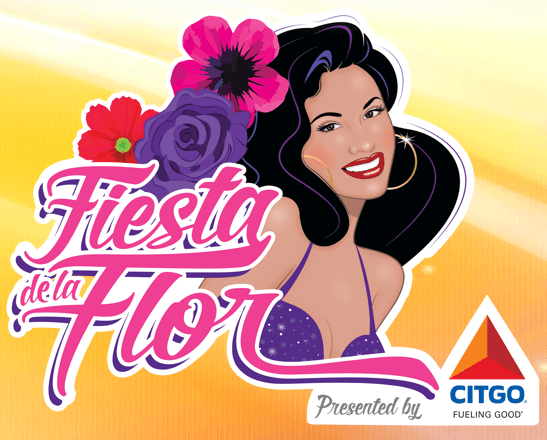 Hi, Friends!
This year marks the 5th annual celebration of Fiesta de la Flor, located in downtown Corpus Christi on April 12-13, 2019.
Fiesta de la Flor is a two-day festival that celebrates the life and legacy of Selena Quintanilla, known to her many admirers as the Queen of Tejano music. Every year, the festival brings 50,000 guests from all over the world to attend Fiesta de la Flor, creating more than $11 million in economic impact for the Corpus Christi community, a city in which Selena was proud to call her home.
This year's exciting line-up includes Leslie Grace, Little Joe Y La Familia, Jay Perez, Mariachi Campanas de America, Erick Y Su Grupo Massore, Gilbert Velasquez and Friends ft. David Marez, Joe Posada, Ram Herrera, Ricardo Castillion, Oscar G and Stevie D, Jenny and the Mexicats, Raulito con Grupo Remedio, Lucky Joe, Isabel Marie and John Mikael Mrez.
Fiesta de la Flor 2019 brings a VIP ticket experience that includes VIP ultimate collector's edition badge, exclusive Fiesta de la Flor VIP branded wristband, FDLF merch, a VIP FDLF branded water bottle, access to a VIP-only festival merchandise tent, access to a VIP-only beverage station, access to a VIP-only chill zone, special seating 1 hr before "One Person Unites Us", line jumping FDLF lines (merchandise booths and bar) through the duration of the event and 1 hr early entry into the festival both days…and of course, 2-day admission into Fiesta de la Flor!
For more information, please visit www.fiestadelaflor.com
I can't wait for this event, and I hope to see you at the 5th year celebration of Fiesta de la Flor!
Talk to you soon, Friends!
-Brandon C.