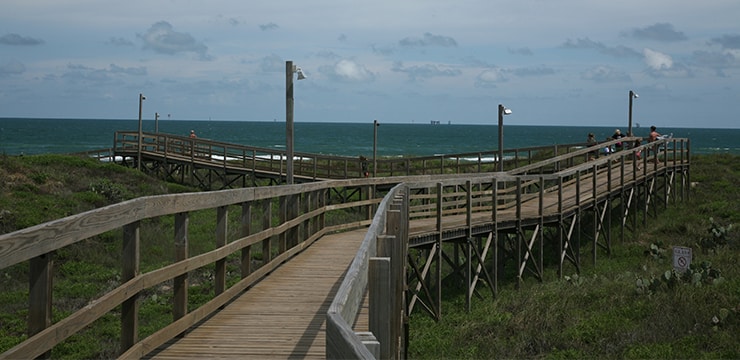 We're adapting our operations to provide the safest, family fun experience possible at Port Royal Ocean Resort. See what we're doing to keep your family and our teams safe.

Last Updated December 28, 2020
At Port Royal, we've limited our operations and services since late March to help keep our guests, teams, and owners safe.
While Texas continues to open, our Summer Operations will be adjusted to continue to be a place for you to have fun and make memories with your family. We also want to be sure that our property and teams are set up to follow all recommendations for distancing and safety measures.
Since reopening, we have required our team members to wear masks when indoors or in close proximity to other team members or guests. We believe this is an important component to our safety program. While not required, we encourage guests to wear masks when in close proximity to anyone outside their household. Our indoor dining spaces and common areas will also remain closed.
Below is a detailed overview of adjustments in each of our operating areas.
---
Front Desk
We're utilizing a digital check-in process so that all forms will be emailed to you and easily filled out on your mobile phone or computer. Your welcome packet and keys will be provided to you at the Welcome Station upon arrival. Any unpaid balances will be charged to the credit card on file on the day of your arrival. If you wish to pay in advance, please call reservations at 1-800-242-1034.
One Day prior to arrival, you will receive an email with steps to perform a guest self-screening assessment. (Click Here to See Our Policy)
For any needs before or during your stay, please call our Front Desk at: 361-334-1121. When needed, our Front Desk Team has the ability to do face-to-face virtual conversations with guests using Zoom.
---
Common Areas
As of right now, our pool, hot tubs, and cabanas/tables are open.
In order to promote social distancing, we've added tables for each room around the pool area and coordinate reservations for those tables through our reservations department. This ensures that your family will have a clean and dedicated place to put your belongings and enjoy the day together. (If you've already made a reservation, our team will be in touch soon with details.)  Click Here to see our Pool Area & Hot Tub Policy
Wristbands will be required for access to the pool area. To ensure compliance with activity level limits, off-property guests will not be allowed at this time.
Under current government regulations, all guests should abide by social distancing guidelines in the pool and hot tubs.
Slide participants will wait on the designated lines that are distanced 6' apart while waiting in line. A Pool Attendant will be posted at the bottom of the slide during open hours (9am – 5pm) to measure slide riders to ensure that the rider meets the minimum height requirement of 48", and to dispatch riders.
No groups larger than 10 are to congregate in any area, unless they all reside in the same household.
---
Housekeeping/Maintenance
During your stay, our Housekeeping team will not be offering full services. Instead, they will deliver care packages to your doorstep with fresh towels, linens, and supplies.
If a full housekeeping service or maintenance request is needed, it can be scheduled through the Front Desk. All occupants must leave the suite during cleaning or service. (Click here to read our Essential Repairs Policy for Facilities Maintenance)
Between guest stays, all condo suites are cleaned according to our checklists and inspected by a supervisor. Linens/towels are removed and cleaned, and hard surfaces are disinfected.
---
Food & Beverage Service
Food and beverage service will be provided via delivery to your suite or pool table. Orders may be placed through our app or with a team member.
Cash will not be accepted in the pool area. You may contact the Front Desk to deposit cash on your guest account so that room charges can be applied against it.
To promote social distancing, all in-door dining areas will remain closed.
---
Our Teams
Our dedicated Safety Manager continues to monitor the advice of our state and local government officials, the Center for Disease Control, and the World Health Organization. Our Task Force meets regularly on Zoom to address updates and continually adjust our operational processes.
We have implemented Employee Daily Self Screenings and PPE policies to ensure best practices for distancing and safety are being followed. (Click Here to Read our Employee Self Screenings Policy and Click Here to Read our Employee PPE Policy)
Our staff are provided sick days and paid time off to help them overcome illnesses or care for family members. Any employees returning to property after an illness are required to provide a doctor's release and participate in a safety screening.
Our teams are focused on keeping our property clean, training, and triple-checking our plans and procedures to be sure we're on track.
We're working hard to be Port Royal Strong so that you can focus on Family Fun!