Family Fun Activities
Our 25-acre beachside complex offers SO MANY amenities and activities for our guests to enjoy. Don't believe me? Take a look for yourself!
Lagoon Pool, Inflatables, and Water Slides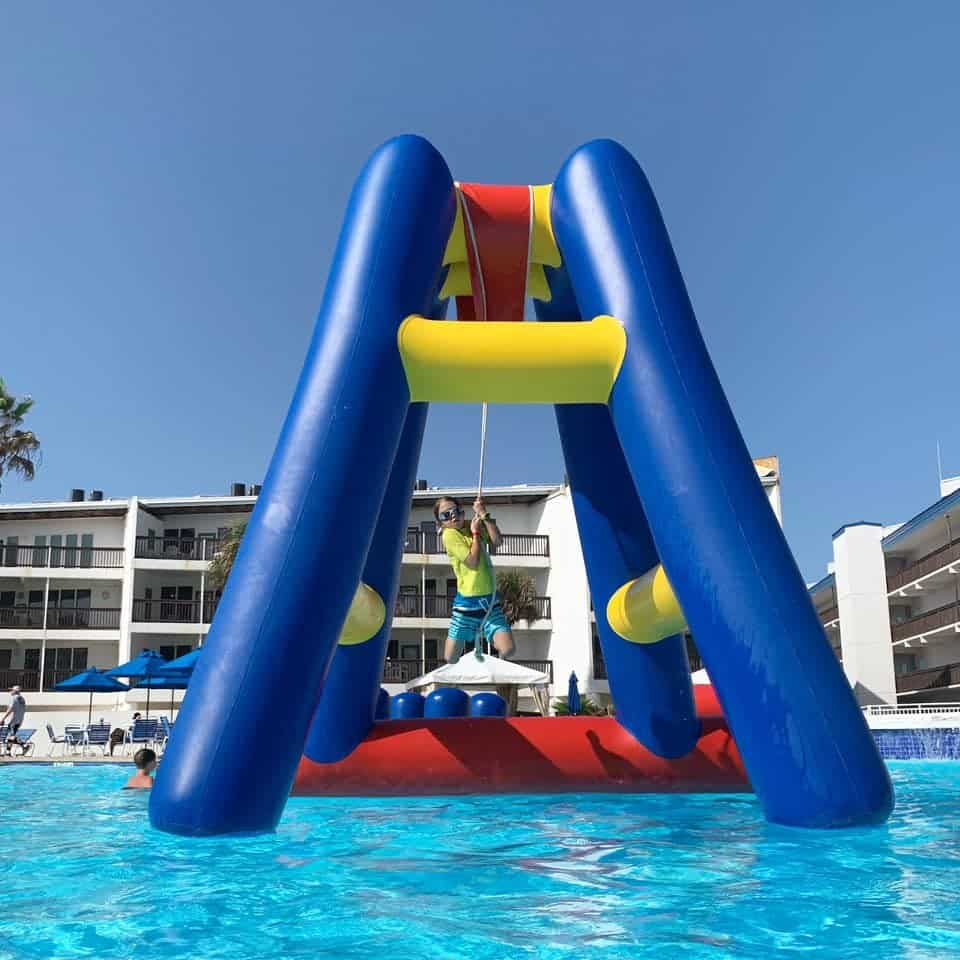 Port Royal's massive pool area is everything you can imagine and more! It really is an awesome place for a fun-filled sunny summer day. There's poolside furniture for lounging, lots of space for tanning, four giant water slides for the kids, a heated lap pool for exercise, a splash pad, luxurious private cabanas and inflatable obstacle courses. It's everything that you have ever wanted in a pool day.
Catch a Good Read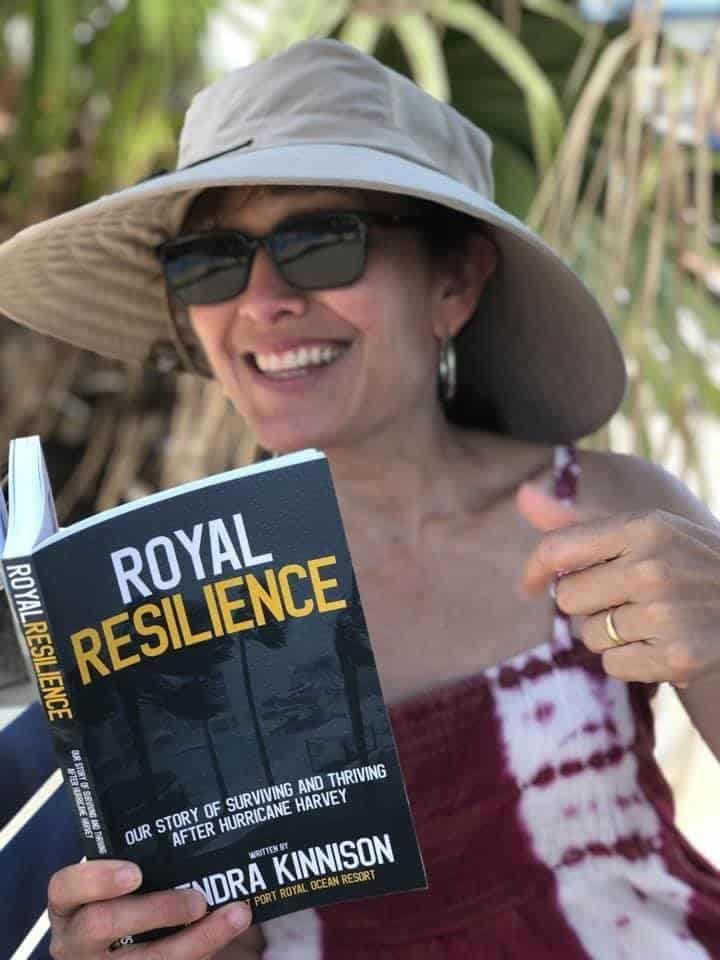 During check-in, make sure to grab a copy of Royal Resilience. On August 25, 2017, Hurricane Harvey made landfall on the Texas Gulf Coast near Mustang Island. Our resort was significantly impacted, and this book shares our journey through the storm and first year of recovery. You'll see inside our crisis management, community service, training, leadership development, and physical rebuilding – from the darkest days to the celebration of each milestone. We hope this book is a testament to resilience, teamwork, faith, courage, and a spirit of service. We are #portroyalstrong, and this is our story.
All proceeds from the sale of this book (less direct printing costs) are being donated to the Port Royal Strong Foundation, created to help our employees in times of need.
Sand/Water Volleyball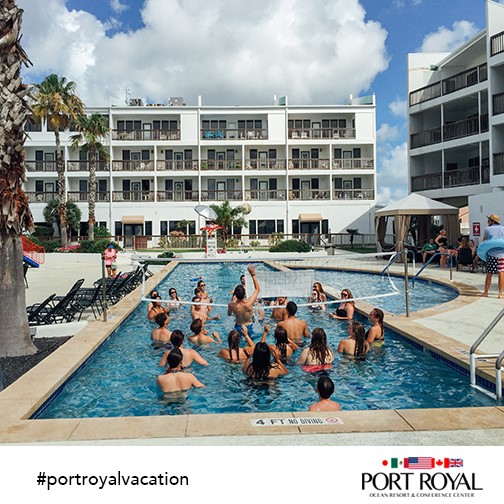 There are plenty of options for volleyball at Port Royal Resort! Choose from sand volleyball by the Event Center or water volleyball in the lap pool or middle pool and – before you know it – you'll be enjoying some friendly competition with your family and friends! Just stop by the front desk to grab a ball!
Sandcastle Lessons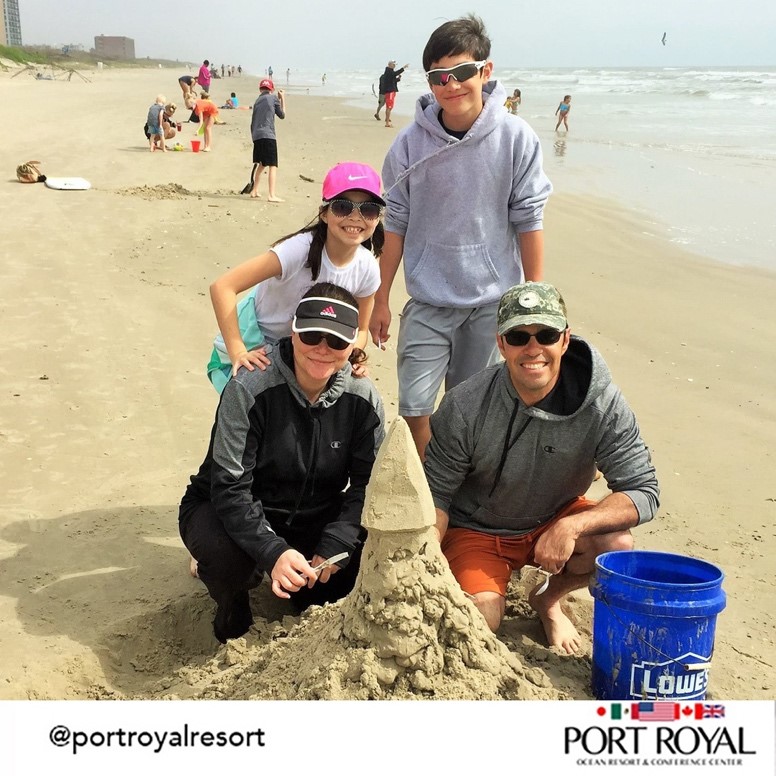 Get the entire family out on the beach for a fun activity by learning how to make unique sandcastle creations! No one knows how to build a better sandcastle than Mark Landrum, and every Saturday Port Aransas legend provides exclusive sandcastle lessons for Port Royal guests.
Mouth Watering Food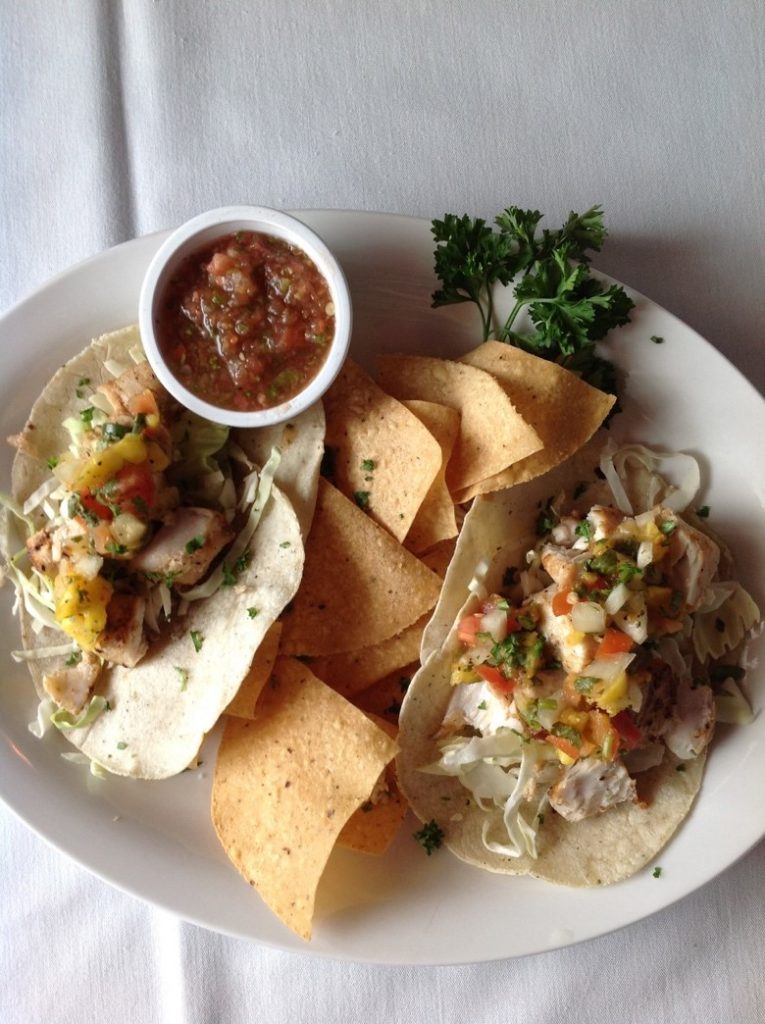 Are you hungry? Whether it's juicy cheeseburgers, fresh-caught seafood, steaks, salads or apps – there's something that'll suit your whole family's taste buds. Restaurant 361 is the place to go for delicious breakfast, lunch, dinner and everything in between. Get some poolside delivery for a quick bite, so you don't miss any opportunity for pool time. Head to The Plaza for the Port Royal Strong Food Truck option and play a few games while you're there!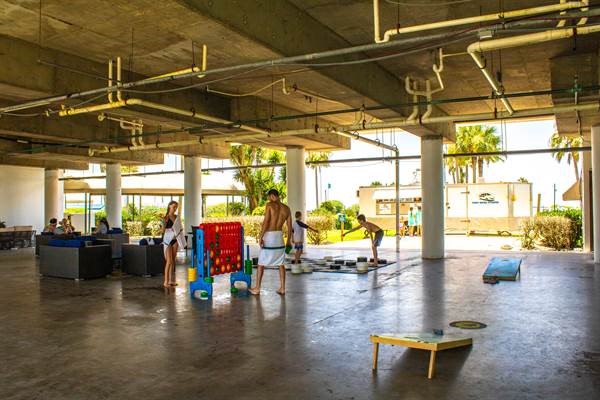 Sweet Tooth Central
We are proud and excited to announce our Frozen Station is now open for our guests! Swim up or step right in for a delicious frozen treat.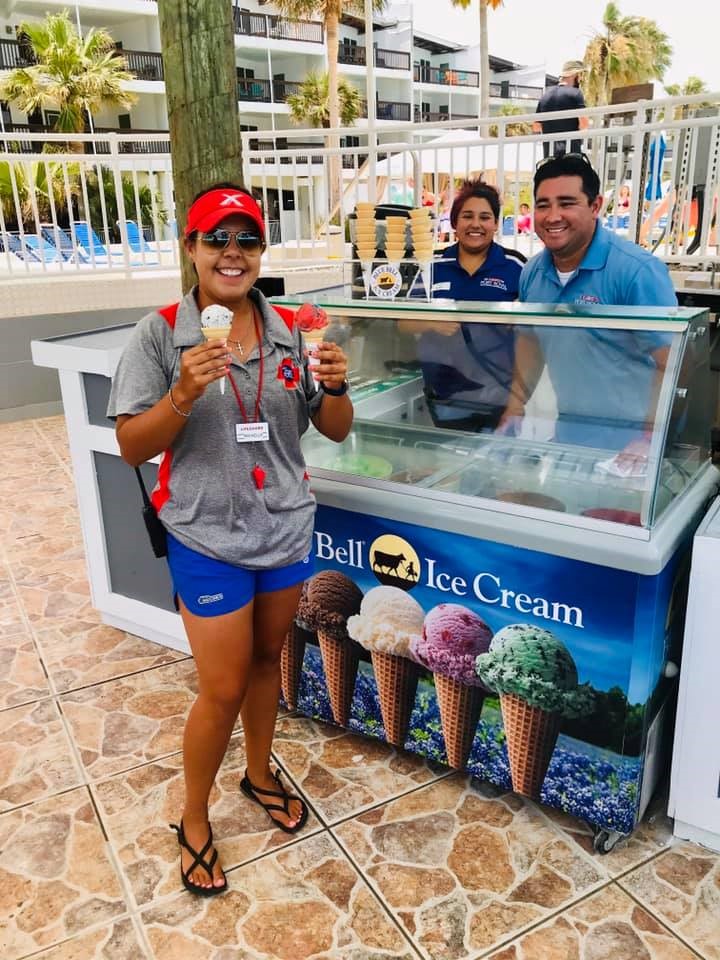 Family Beach Fun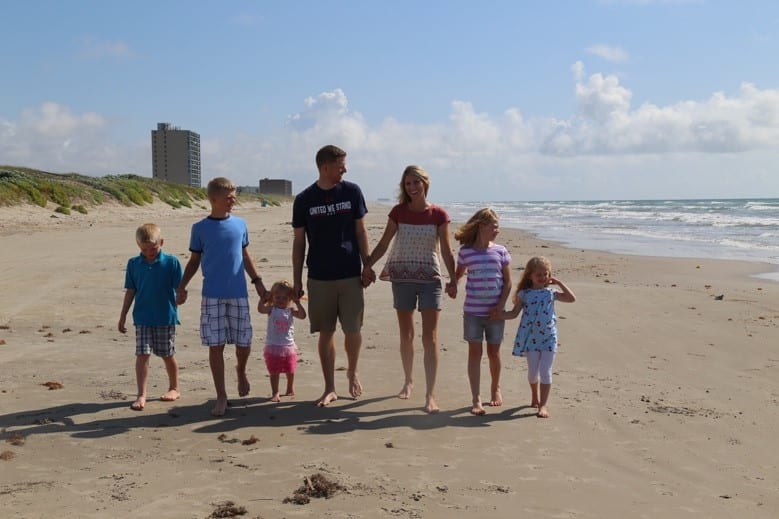 Stroll down Port Royal's 100-foot boardwalk and you'll experience all the beachy vibes that make Corpus Christi and Port Aransas one of the best vacation destinations in all of Texas! The miles and miles of beautiful sandy beach along the Gulf of Mexico from Mustang Island to Padre Island is amazing for activities like sunrise morning jogs, sunny days in the water or stargazing at night.
Yoga Classes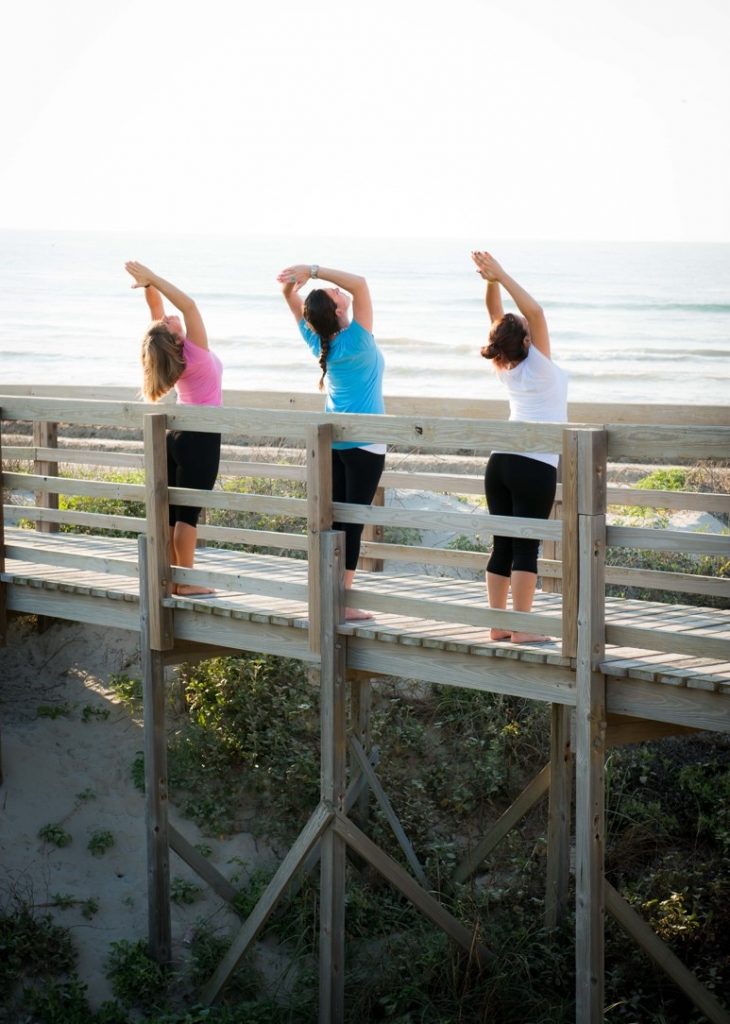 Join one of Port Royal's weekly free activities – yoga classes. Regardless of age or experience, their certified instructors will help you find your ultimate relaxation.