2019 Islander Homecoming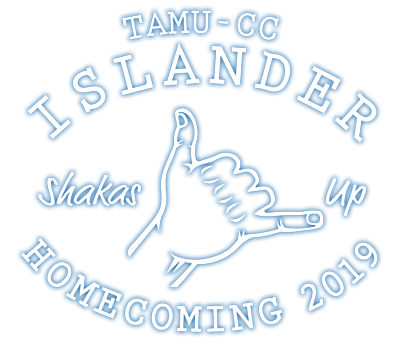 Hi, Friends!
It's that time of the year to celebrate the Texas A&M Corpus Christi Homecoming Celebration! These events are open to the public and, I encourage you to come!
Below are the events for the week:
February 7th
THE POWER OF PEOPLE: FEATURING LIZA WISNER '04 '07
Anchor Ballroom
Begins at 1:00pm
hosted by the Black History Month Committee
Born and raised in Nairobi, Kenya, Liza Mucheru Wisner is an award-winning television personality who has turned her love of automation into a fulfilling life, strategizing and managing learning and automation initiatives all over the world. Liza will share personal stories about how she found her unique voice, cultivated massive confidence, and built an incredible career as a student at Texas A&M University-Corpus Christi. Join us afterwards for light refreshments.
PATIO JAM: HOMECOMING EDITION
University Center – Sea Breeze Patio
Begins at 6:00pm
hosted by the University Center
Patio Jam is a space for students to share their talent by singing, playing an instrument or sharing their poetry at the UC Sea Breeze Patio. Also it is part of the bucket list and last year we were included in the spirit competition.
January 8th
PEACE POLE DEDICATION
Anchor Plaza
Begins at Noon
hosted by the President's Office, Corpus Christi Rotary Club
All are invited to help dedicate the Peace Pole, a gift of Rotary District 5930 to Texas A&M-Corpus Christi. The Peace Pole includes the words "May Peace Prevail on Earth" in the eight languages most commonly spoken on campus. It symbolizes the role of our university in bringing together peoples from all around the world to learn together as we learn about each other. It also symbolizes our dedication to strive for peaceful means to resolve our differences. It creates a space on campus for respectful discourse. Sponsored by the Office of the President.
FRIDAY FIESTA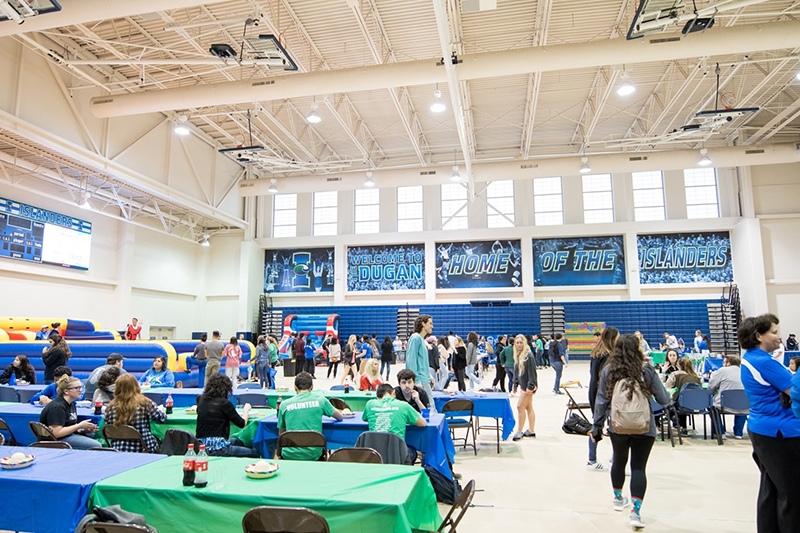 Dr. Jack Dugan Wellness Center
Begins at 3:30pm
hosted by Student Government Association (SGA)
The Student Government Association invites you to join Izzy the Islander at a fiesta like no other! Come celebrate Izzy's birthday with food, games, inflatables, prizes and much more!
LIGHTING OF THE "I"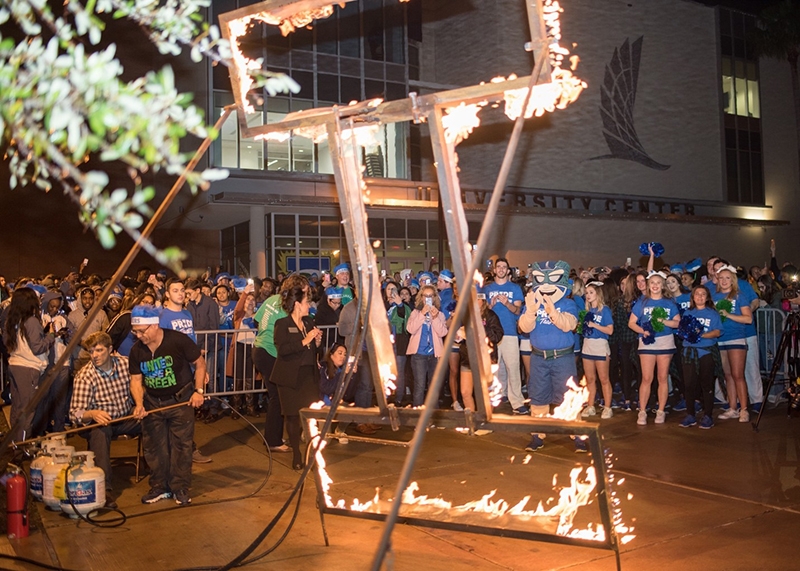 East Lawn & Anchor Plaza
Begins at 6:30pm
hosted by Student Student Activities
Lighting of the "I" is a beloved campus tradition to get excited for Saturday's games and celebrate those Islanders who have gone before us and those who carrying on the Islander traditions today. Come dressed in your Islander spirit gear of Blue and Green!
BOND FIRE
East Lawn & Anchor Plaza
Following Lighting of the "I"
hosted by I-TEAM
Immediately following Lighting of the "I," join the I-TEAM and the Inclusive Islander Network for fire pits AND s'mores!
HOMECOMING HONORS BANQUET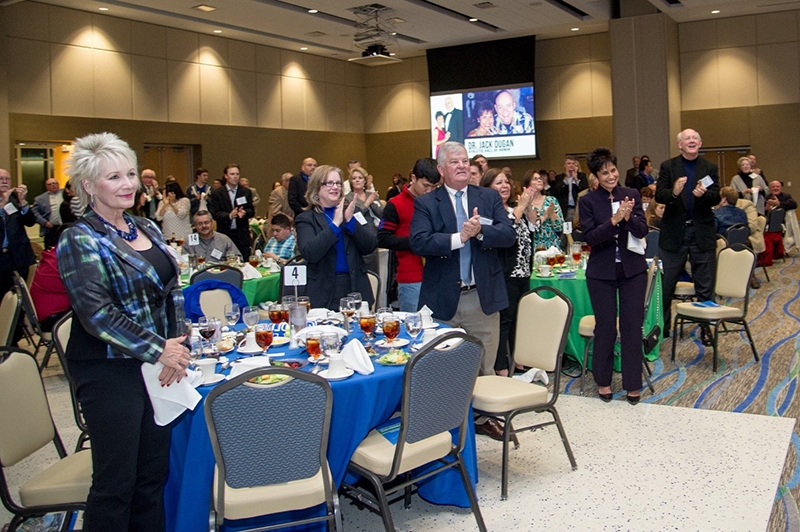 University Center, Anchor Ballroom
Reception at 6:00pm / Dinner & Program at 7:00pm
hosted by Islanders Athletics, the Islander Alumni Association
Attend the Annual Islander Homecoming Honors Banquet to celebrate our Distinguished Alumni and Islander Athletic Hall of Honor inductees. Ticket prices are $35 for recent graduates (2014 or later) and $50 for all other alumni and individuals. Tables of 8 are also available for $350. The event will feature 5 College Achievement Awards, 2 Athletic Hall of Honor Inductions and 3 Distinguished Alumni Awards.
February 9th
ISLANDER ADVENTURE COURSE
Angelfish Parking Lot
Begins at 8:00am
hosted by the Islander ROTC Battalion
Take on an Army-inspired adventure of physical and mental abilities while experiencing the TAMU-CC campus from a whole new perspective. The ROTC Islander Battalion will provide a list of challenges. Participants will vie to complete all challenges, in any order, and return to the start in the shortest amount of time possible. All finishers will receive an Army-themed finisher's medal. The fastest three male and female finishers in general and master's divisions will win prizes.
ISLANDERS WOMEN'S BASKETBALL TEAM VS. UIW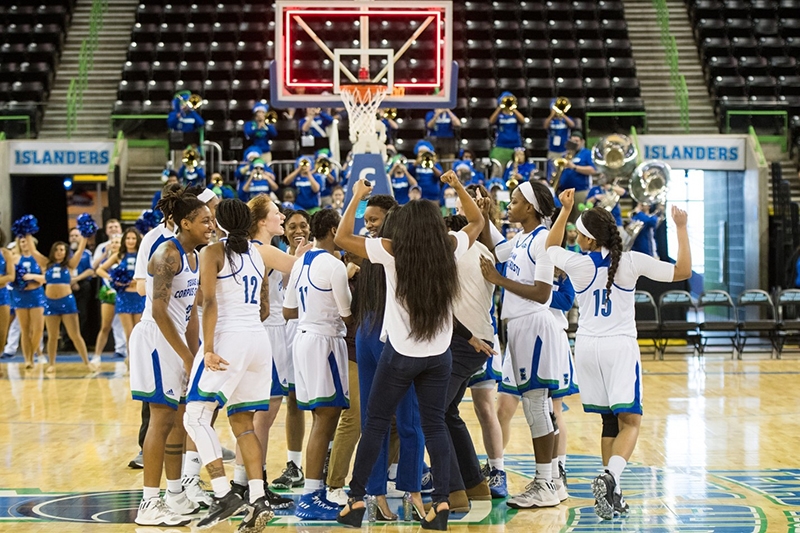 American Bank Center
Tip-off at 3:00pm
Cheer on your Islander Women's Basketball team as they host the University of the Incarnate Word. Students admitted FREE with current SandDollar$ ID. For other tickets visit GoIslanders.com or call 361.825.BALL.
HOMECOMING BLOCK PARTY!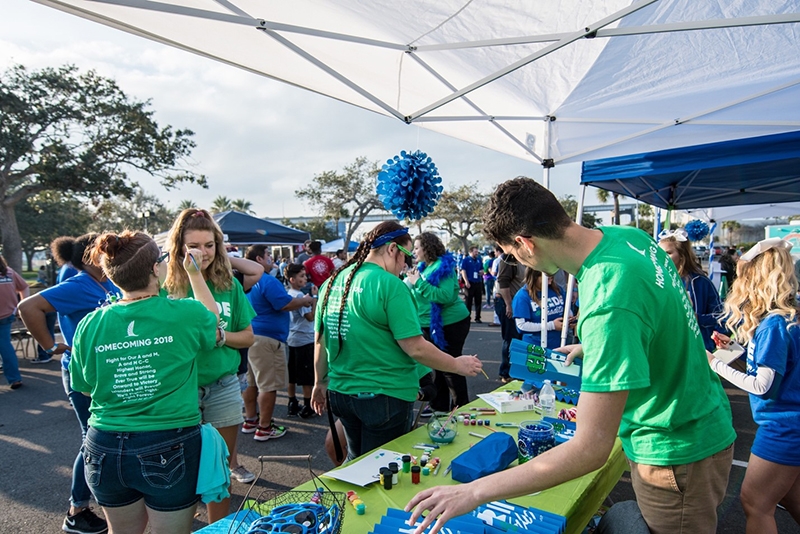 American Bank Center
Begins at 4:00pm
One of Texas A&M-Corpus Christi's BEST traditions! Join us for live music, lots of games, activities for the kiddos, a petting zoo, inflatables, food trucks, and TONS of Islander Spirit! This event is free entry and open to the public, so throw on your favorite Islander Gear and get downtown!
STUDENT ORG BOOTH REGISTRATION
FACULTY/STAFF BOOTH REGISTRATION
ISLANDERS MEN'S BASKETBALL TEAM VS. UIW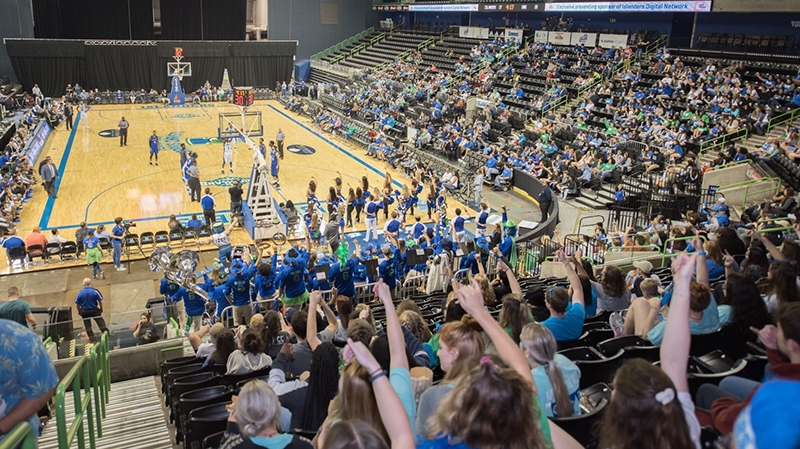 American Bank Center
Tip-off at 7:00pm
Cheer on your Islander Men's Basketball team as they host the University of the Incarnate Word. Students admitted FREE with current SandDollar$ ID. For other tickets visit GoIslanders.com or call 361.825.BALL.
I hope to see you at these events! #ShakasUp #IslanderHOCO
For more information, please visit www.islanderhoco.com
Talk to you soon, Friends!
-Brandon C.